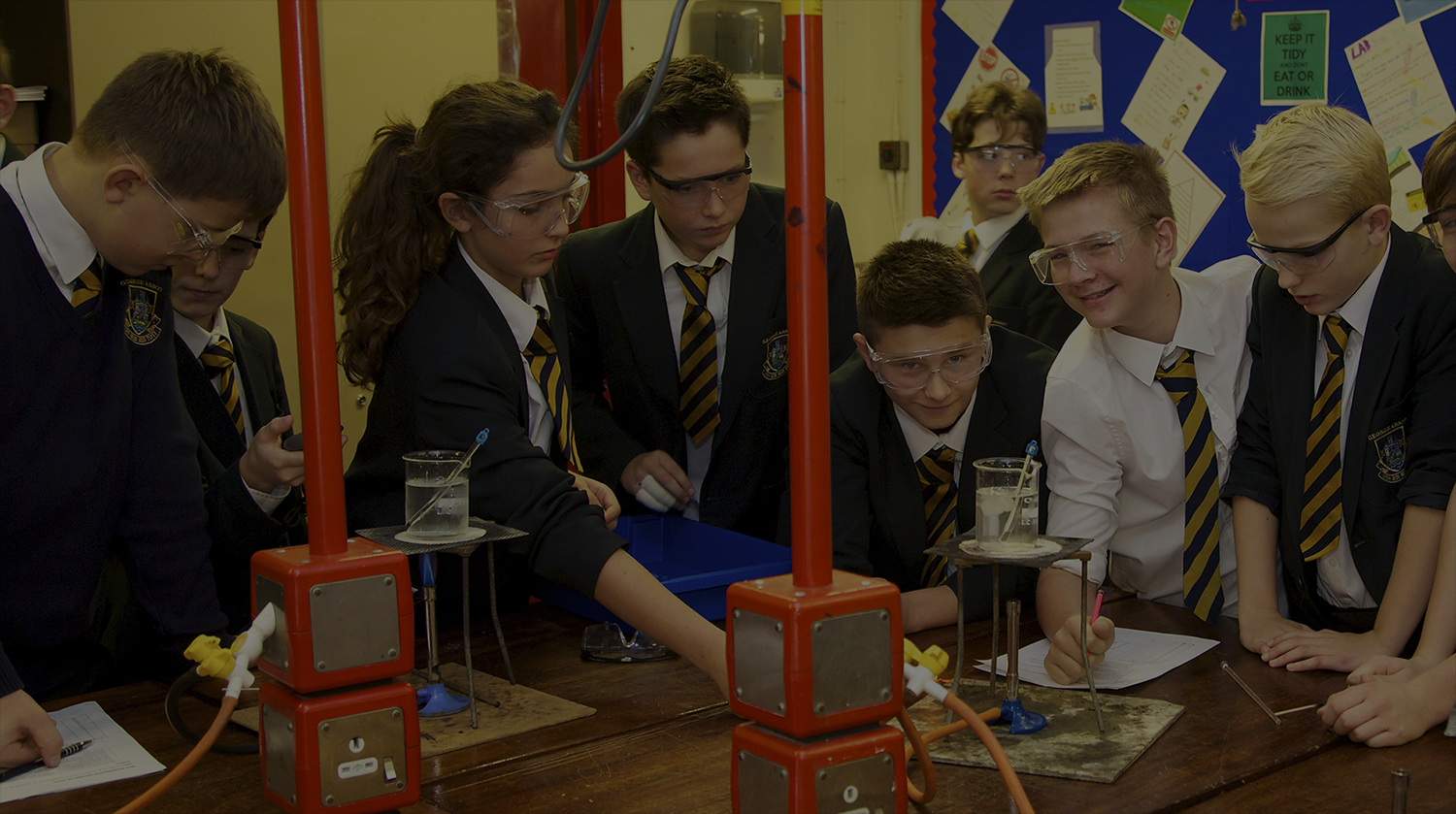 KEY STUDENT DATA AT YOUR FINGERTIPS

MINTclass is transforming how schools visualise and utilise student information!
Helping improve teachers efficiency.
Click on the features to see them in more detail.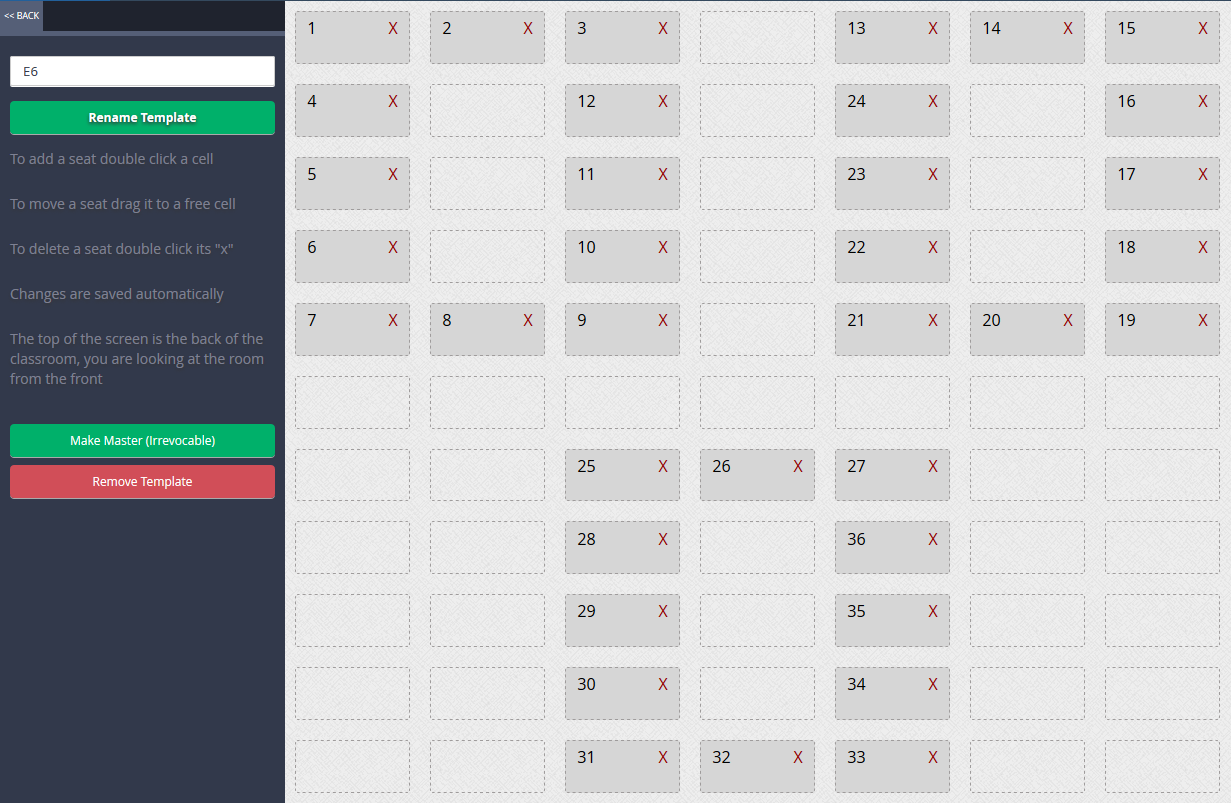 SAVING YOU TIME

Saving you time
Take a room, a lesson, some students and create a layout template with ease. All the desired academic and pastoral data is displayed alongside the individual's name and picture.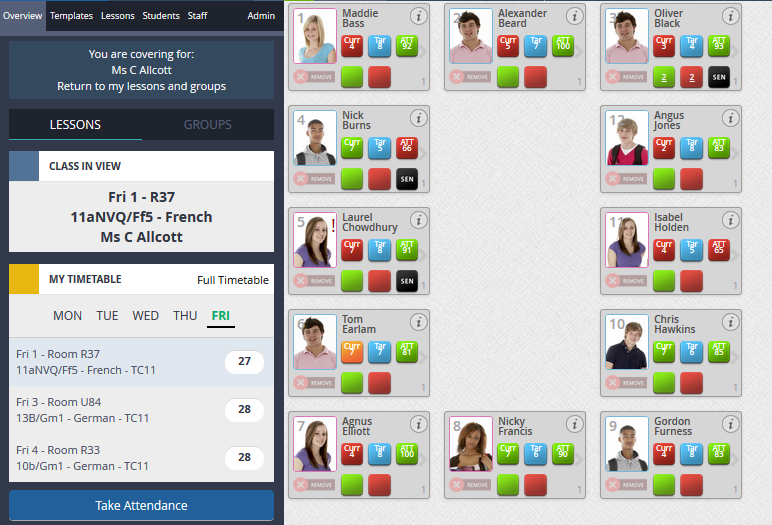 COVERING A CLASS

Covering a Class
MINTclass makes covering a lesson just that little bit easier. Use MINTclass to see where students should sit and all their relevant information. Great for new staff and supply teachers too!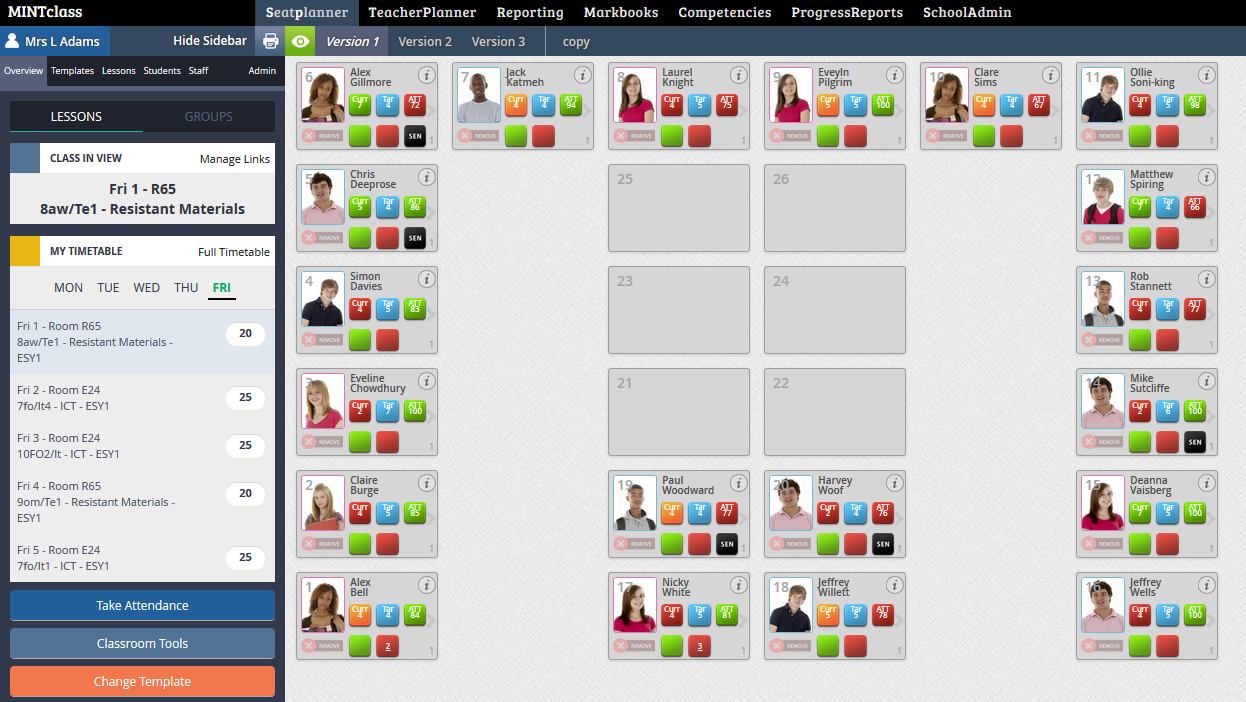 ONE SYSTEM FOR ALL

One system for all
No more seating plans on bits of paper, in spreadsheets or worse still, nowhere at all! MINTclass at your school ensures everyone uses the same system across all classrooms.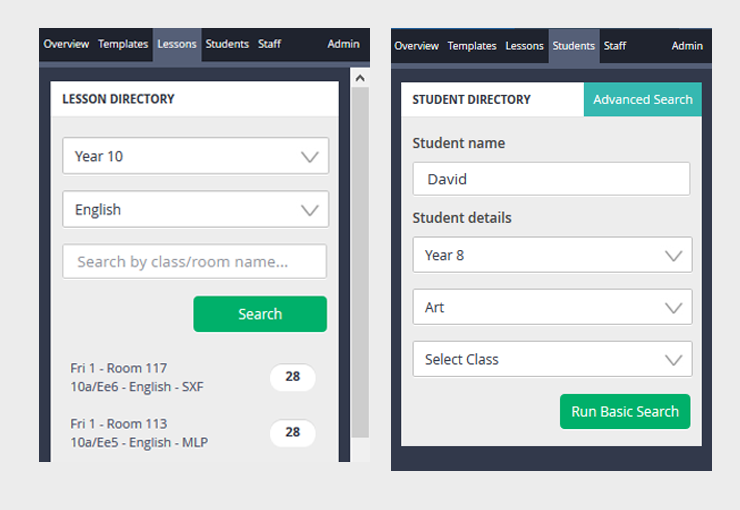 ANYTIME, ANYWHERE

Anytime, Anywhere
Access MINTclass whether you are at home or in school. MINTclass works just as well on iPads and Tablets, there's no need for an app, it's optimised to work just as easily on tablets as it is on desktop!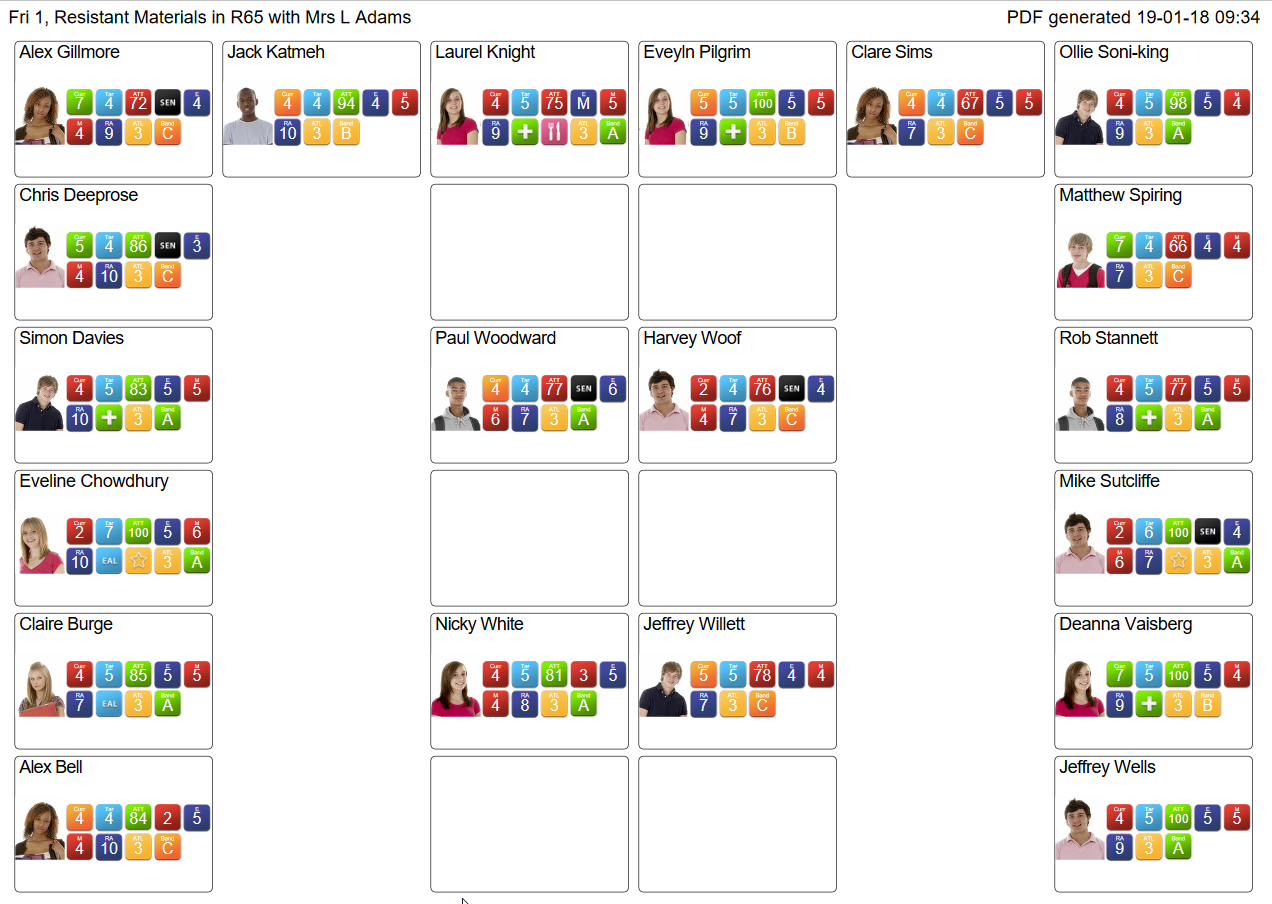 PRINT CLASSES

Print classes
Being inspected by OFSTED or need a print out for reference? No problem, the class will be condensed to fit A4 sheets and have all the relevant student data displayed.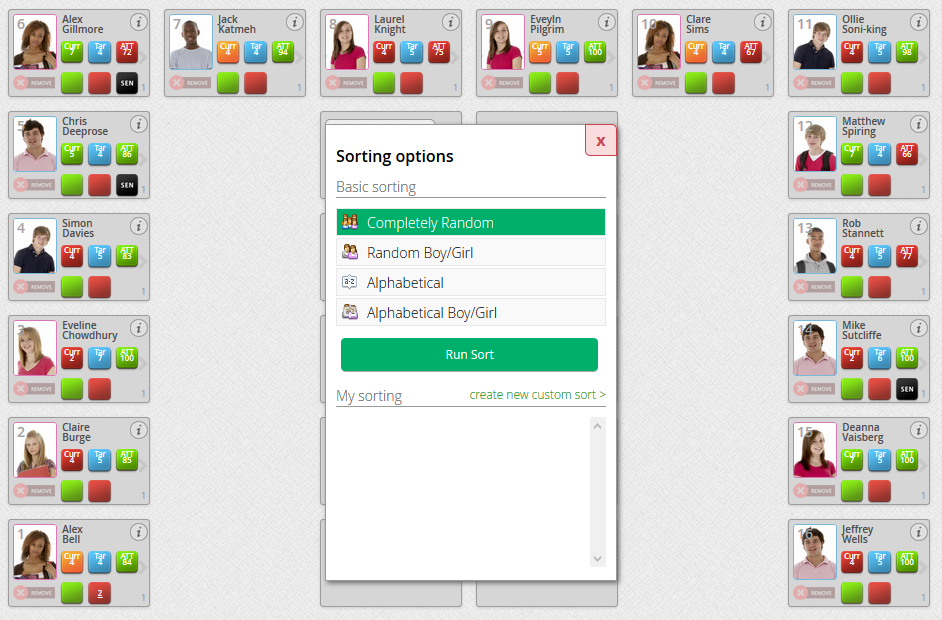 SORT THE CLASS EASILY

Sort the class easily
Let MINTclass automatically place students either alphabetically, by gender, SEN or randomly. Or add pupils manually on the seat of your choice. You're in complete control.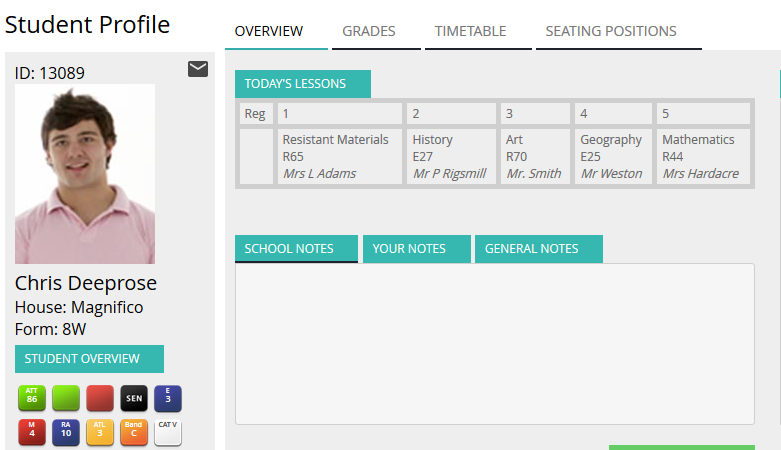 STUDENT PROFILE

Student profile
Get a full profile for each student. Timetable, grades, seating position along with Pupil Premium and SEN data is all at your fingertips and on one easy display.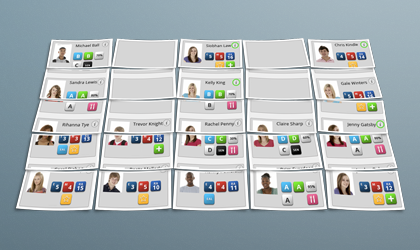 SHARE WITH STAFF

Share with staff
Staff handovers and absence covers are now straight forward. All plans can be shared amongst all staff. No more losing precious information when staff move on.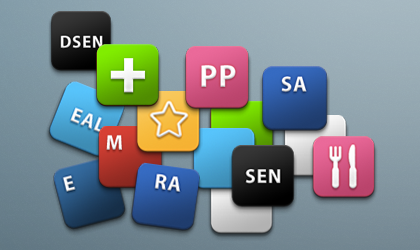 CUSTOMISABLE

Customisable
Do you have information that is unique to your school or classes? All MINTclass fields, templates and terminology are all customisable to reflect your true school environment.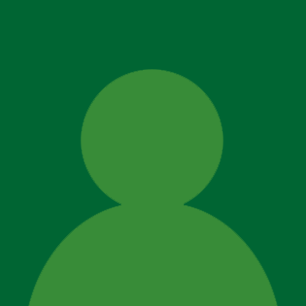 Detentions
You can create detentions, assign students, create seating plans, record attendance, comprehensive reporting and much more.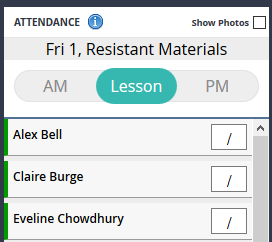 ATTENDANCE
Attendance
Integrated with SIMS, you can now take your statutory AM, PM attendance and Lesson by Lesson registers within your Seating Plan!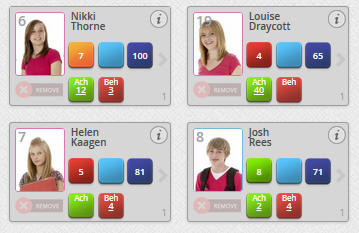 BEHAVIOUR
Behaviour
You can easily record points for positive and negative behaviour. You will also have access to the Conduct reporting module allowing staff to run many different reports.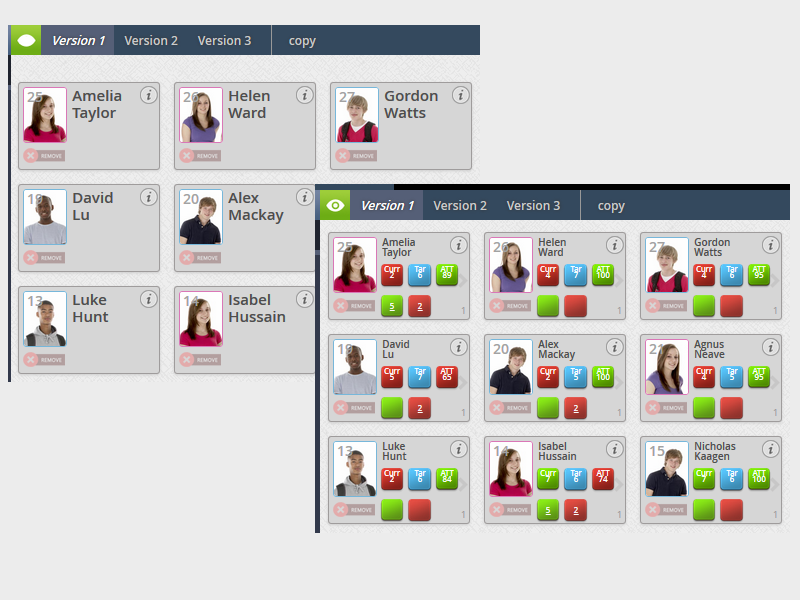 SAFE MODE

Safe mode
Some student data is sensitive, safe mode in MINTclass allows you to show your students the plan without revealing any confidential information about their peers.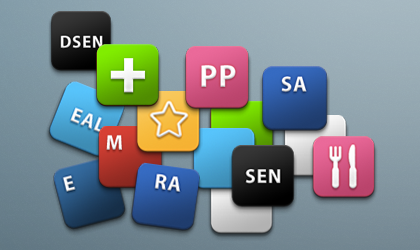 AUTOMATIC DATA

Automatic data
Connect directly with your MIS using our data connection tool. Seamlessly connect with your school data and automatically populate any MINTclass product with ease.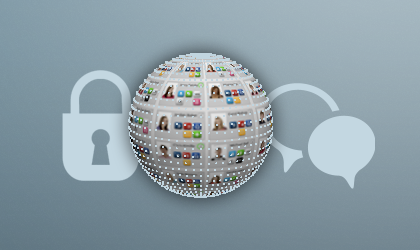 SECURE
Secure
An encrypted website on a super secure server is tied to your school network, so only your school can see your information. MINTclass is fully supported by our development team.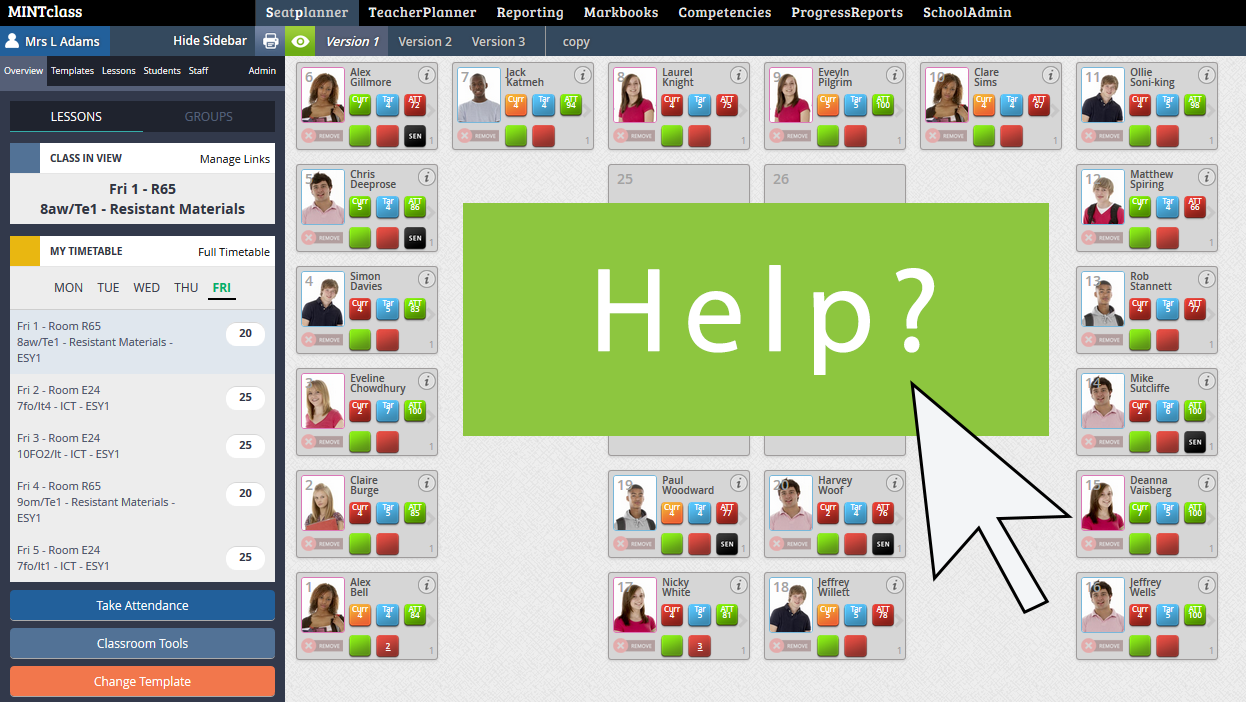 TRAINING & SUPPORT

Everything you need in one place
Example cards, hover over an icon to find out more...
Desk Information
MINTclass is our teachers most favourite software tool. They loved it from day one
and appreciate that so much information is pulled together in a user friendly format.

George Abbot School

Finally got the go ahead for MINTclass a few weeks back.
Been using it since and it's brilliant!
@GeographyMrl
#mynewfavoritething. Wow what a time saver.

@DTSamBurdett
MINTclass
is an invaluable tool for planning, with all SEND, G&T and general information and strategies
for all our students
available at our fingertips.
Shirley High School
Used MINTclass today for the first time and I loved it, so easy and quick :D
and such a great help for all academy staff.
@Kate235711
We have looked at several Seating Planners and MINTclass seemed by far the best option. It's functionality is definitely ahead of the competition.

MINTclass
is an invaluable tool for planning, with all SEND, G&T and general information and strategies
for all our students
available at our fingertips.